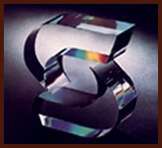 We are the foremost fabricator of Acrylic Furniture and Acrylic Architectural Products. Acrylic is a generic term. Lucite, Plexiglas, Acrylite, etc. are trade names for Acrylic. We have an extensive line of Acrylic Cocktail, Game & Dining Tables, Acrylic Chairs, Acrylic Consoles & Sofa Tables, Acrylic Beds, Acrylic Pedestals, Acrylic Desks, Acrylic Lamps and more. We are also known for our custom Acrylic Staircases, Acrylic Handrails and Acrylic Balusters. Custom Acrylic Fabrication is our forte.

For over 30 years we have crafted the finest products in custom contemporary design. We are known for our vision, workmanship, detail and service by the design industry. For it is through satisfying our clients that gives us our greatest achievement and maintains our motivation.



Though we are not limited to only working with acrylic it is where we began, and it being a transparent material makes it very unforgiving. It reveals every defect, so each step in the fabrication process requires the utmost skill in execution. An extraordinary amount of care must be devoted to precision casting, cutting, machining, cementing and finishing. The hours required to produce the flawless surface can be compared to that of the time it takes in producing a piece of fine lacquer.



In touring this site you will get a feel of our artistic vision and find stunning examples of years of craftsmanship that is our hallmark. Not everything we create is displayed because most of our work is custom, but the warmth, beauty, and workmanship in these few pieces is enough to demonstrate our capabilities.